January 16th, 2019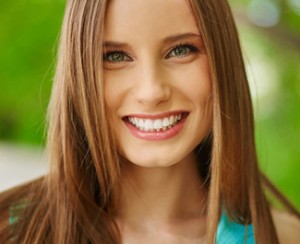 Even though your braces have been removed, your orthodontic treatment isn't quite finished yet. Retainers must be worn routinely after treatment in order to hold your teeth in their proper, new position while your gums, ligaments, and bones adapt. You'll be required to wear your retainer full time (twenty-four hours a day) for the first six months (except while eating and brushing your teeth), after which your wear time will typically be reduced to just at night while you sleep.
Why do I need retainers?
Your teeth will shift and become crooked again if you do not wear your retainers.  Bone remodeling around the roots of your teeth allows the braces to move your teeth.  Research demonstrates that remodeled bone requires up to six months to regain original strength.   As the bone restores its strength, your retainers maintain your beautiful smile by holding the crowns of your teeth in their proper position.
Removable Retainers
The main advantage of removable retainers is their ease of use. You can take them out when you eat and when you brush and floss your teeth. Most importantly, removable retainers need to be used as directed to be effective. There are downsides to using a removable retainer, however. They can easily be forgotten at times; and if you are not wearing them as prescribed, they can't do their job of retaining your teeth. Even worse, because they are removable, they are easy to misplace.
Types of Removable Retainers
Essix (Clear) Retainers: The Essix retainer is a clear, removable retainer that fits over the entire arch of your teeth. Similar to clear aligner trays, Essix retainers contain no metal or wires. They can also be used to produce minor tooth movements, and can be helpful in prevention of tooth wear due to tooth grinding at night.
Hawley Retainers: The Hawley is one of the most common types of removable retainer. It consists of a combination of a metal wire that typically surrounds the six front teeth and an acrylic framing to hold it in place. The acrylic can also be personalized with a large selection of colors or patterns.
Permanent (Bonded) Retainers
Permanent retainers are placed onto the inside surface of your top and bottom front six teeth. They are made of small, thin brackets which are connected with a wire. Once your permanent retainers are placed in your mouth, you won't need to worry about daily retainer schedules, since they are permanently affixed to your teeth. Because teeth start to shift naturally as we age, permanent retainers typically offer better long-term results for keeping your teeth straight than removable ones do. You can't forget to put it in; it's already there!
Retainers help to maintain your new, healthy smile; but they only work if you wear them as prescribed. You've worked hard for that great smile, so don't take any chances. Remember to keep your retention appointments and follow Dr. Godwin's instructions, and you can have a healthy smile that lasts a lifetime!