December 10th, 2018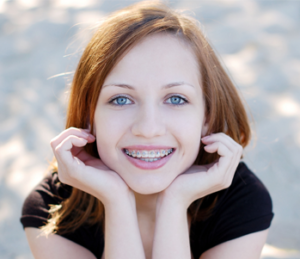 It's not uncommon to have permanent teeth that are crooked, crowded, or improperly aligned, which is why braces are a common solution for teens and adults who desire a beautiful smile.
So, with that being said, how do you know if braces are right for you? Typically your dentist will be able to point out any issues with your teeth at your regular six-month cleanings and will likely send you or your child to see an orthodontist for a consultation. Many factors go into whether braces would be right for you or your child. If you're thinking about investing in braces, there are a few things you should take into consideration.
Fortunately today, orthodontics has advanced to the point where corrective devices, such as braces and retainers, are less obvious, more comfortable, and can be worn for shorter periods of time. Modern orthodontic treatments offer numerous options for the typical issues people face, such as crooked teeth or jaw alignment problems.
Treatment time varies and is often determined by the patient's age, bite, and treatment type. For most patients in braces, treatment time ranges from one to three years. Once your teeth have reached their final positions, a retainer is worn to keep the newly straightened teeth in place. Retainers are custom-made devices that are initially worn all day, aside from meals, and then eventually are rolled back so they're just worn at night.
While braces are typically associated with dental issues in children, more adults are undergoing treatment as well. About one in every five braces wearers are adults; a sign that it's never too late to correct any oral issues. Part of this is due to the technological advancements in orthodontics. For instance, new braces feel much better and come in a variety of styles — including clear, ceramic brackets and Invisalign® removable aligners — so they're far less obvious. Plus, the wires on braces are now made from advanced metals, which are stronger and lighter, so they get the job done much more efficiently. Additionally, insurance plans are increasingly covering orthodontic treatment, making braces a much more feasible and affordable option for families on a budget.
When weighing whether or not braces are in your future, it's important to study all of your options about the styles of braces and what treatment option is best for you.  It might take a few years of treatment, but braces can give you that winning smile you've always wanted. If you have questions regarding the types of treatment we provide for our patients, call Bel Air Orthodontics to schedule a complimentary initial consultation. We look forward to meeting you!