Contests & Events
We want to make sure your orthodontic experience is a memorable one, so every month we put together a new activity at Bel Air Orthodontics. Patients and family members alike can take part in our fun-filled events. Take a guess, test your brain, and enter our raffles for a chance to win a variety of great prizes. Visit this page regularly to get details on our current contests and patient news. To get contest results and see pictures of Dr. Godwin, our staff and the latest contest winners visit our Contest Winners Page. Who says orthodontics can't be fun?
Featured Contest
At Bel Air Orthodontics, there's always something fun happening! Whether you're guessing the number of jelly beans in the jar or answering our brain teasers, we make sure you're having a good time. Check back often for upcoming contests and deadlines so you don't miss out on the exciting activities.
Back-to-School Contest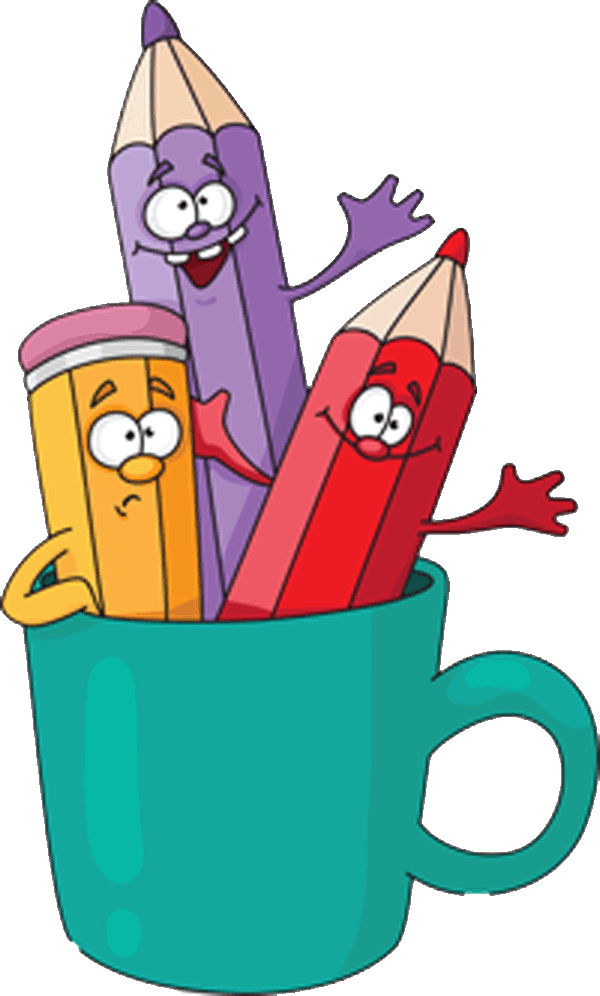 School is back in session and that means it's time to put on your thinking caps. The theme of this year's Back-To-School Brain Teaser Contest is the simple, yet handy writing tool—The Pencil. Writing apparatus have come and gone, but the trusty pencil has stood the test of time. In fact, historians have traced back the invention of the pencil to the mid 1600's, so it's seems only natural that featured them in our contest.
To enter our contest, stop by the office to take a guess at the number of pencils in the jar. The patient who comes closest without going over will take home a $20 Best Buy gift card. Our contest ends October 1st. Good luck!
---
Fill Our Pool For Back To School Raffle -2020
B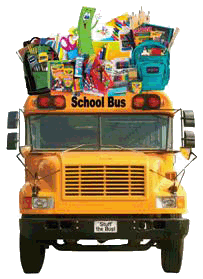 el Air Orthodontics is a proud partner and official drop-off location for HCEF's 2020 Stuff the Bus School Supply Drive. The Stuff the Bus School Supply Drive helps stock HCEF's Tools for Schools Resource Center, a store where Harford County teachers can shop for free school supplies for their classrooms and students in need throughout the school year.
HARFORD COUNTY EDUCATION FOUNDATION NEEDS OUR HELP NOW MORE THAN EVER!
Even though the pandemic has changed the educational experience this upcoming school year, what hasn't changed is HCEF's mission to make sure every child has the resources needed to be ready to learn! While many students will fair well with adjusted schedules and virtual learning at home, the impact will continue to challenge the academic participation for low-income children. Low-income families are struggling to provide all the tools needed for adjusted learning schedules at home.
Here's How You Can Help Us Stuff the Bus . . .
We've set a goal to raise $1000 in school supply donations, and we need your help. To make donating easy and fun, we're kicking off the supply drive with our Fill Our Pool For Back to School Raffle.
Here's How The Fill Our Pool For Back To School Raffle Works . . .
Drop off your school supply donation between July 27th & September 18th; Stop by the front desk to pick up your raffle ticket. Fill out the ticket and drop it in the orange beach bucket by the collection area. You can earn multiple tickets for multiple drop-off visits, so keep them coming all summer long! (Donors receive one raffle ticket per office visit.)
School supplies can also be donated through the Education Foundation's Amazon and Target charitable registries at https://harfordeducation.org/programs/tools-for-schools/. When you purchase a school supply from the registry, please write your name AND our name, Bel Air Orthodontics, on the gift receipt. Bring in or email us a copy of your donation gift receipt, and we'll enter your name into our Raffle.
Tell your family and friends about our partnership with HCEF's Stuff the Bus school supply drive and ask them to donate too. Their participation means more raffle entries for you. Just have them enter your name into the raffle when they drop off their donations or make a donation through the online registries mentioned above.
On September 21st, we'll draw the name of one lucky raffle winner from all those who donate. Our raffle winner will take home a $25 Target gift card.
All Fill Our Pool Raffle donations will go to HCEF's Stuff the Bus School Supply Drive. To learn more about the Stuff the Bus Campaign and The Harford County Education Foundation, visit www.harfordeducation.org.
Together, we can make a difference!