"I love my job! Orthodontics allows me to establish lifelong friendships with wonderful people who come to visit us. Our patients have unique stories to tell, and it is a privilege to be a part of their lives."
Education and Experience
Dr. Godwin graduated with a Bachelor in Arts in Biology as the valedictorian of his class from the University of Maryland Baltimore County. He received his Doctor of Medical Dentistry from Harvard School of Dental Medicine, graduating top of his class. Continuing his training at Harvard Dental School, he earned a dental specialty certificate in Orthodontics and a Doctor of Medical Science in the field of oral biology. While at Harvard, Dr. Godwin received numerous awards, including the American Association of Orthodontists Award of Special Merit and the American Association of Dental Research Edward H. Hatton Award.
Dr. Godwin has practiced orthodontics since 1998, serving as a Professor in Orthodontics at the University of Connecticut Dental School before joining Bel Air Orthodontics in 2002.
Continuing Education
Dr. Godwin believes that participation in continuing education is essential in an era of rapid innovation. The patients at Bel Air Orthodontics deserve the best, and continuing education allows him to provide his patients with quality care using the latest technology and orthodontic advances.
Dr. Godwin is a member of several professional associations, including the American Association of Orthodontists, the American Dental Association, and the Maryland Dental Society.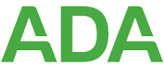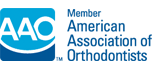 Family and Community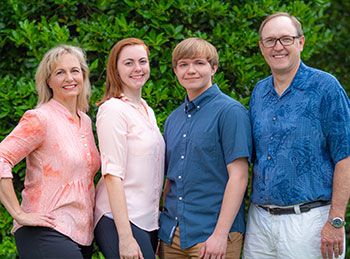 Dr. Godwin is originally from Hagerstown in Washington County, and has lived in Bel Air the past eighteen years. He and his wife, Diane, have two children, Emily and Stephen, Jr. They also live with their family dog, a Collie named Ginger. In his spare time, he enjoys playing basketball, aviation, scuba diving, volunteering at church, and searching for the best crab cakes in Harford County.
He and Diane participate in many community activities. Diane serves as a ballet teacher at a local dance studio, and Dr. Godwin has coached several soccer teams. In addition, he and Diane are privileged to serve as sponsors of several Harford County charitable programs, including Annie's Playground, and the Harford Education Foundation's Annual Stuff the Bus Drive.
Dr. Godwin also provides support to schools throughout Harford County through sponsorship of local PTA programs, the Destination Imagination Program, and several Athletic Booster Clubs. Our Happy, Healthy Smiles Dental Education Program is offered annually to elementary schools throughout Harford County. The program is designed to educate students on the importance of good dental health and hygiene. He provides this service to schools in an effort to foster dental education and support the school's science curriculum.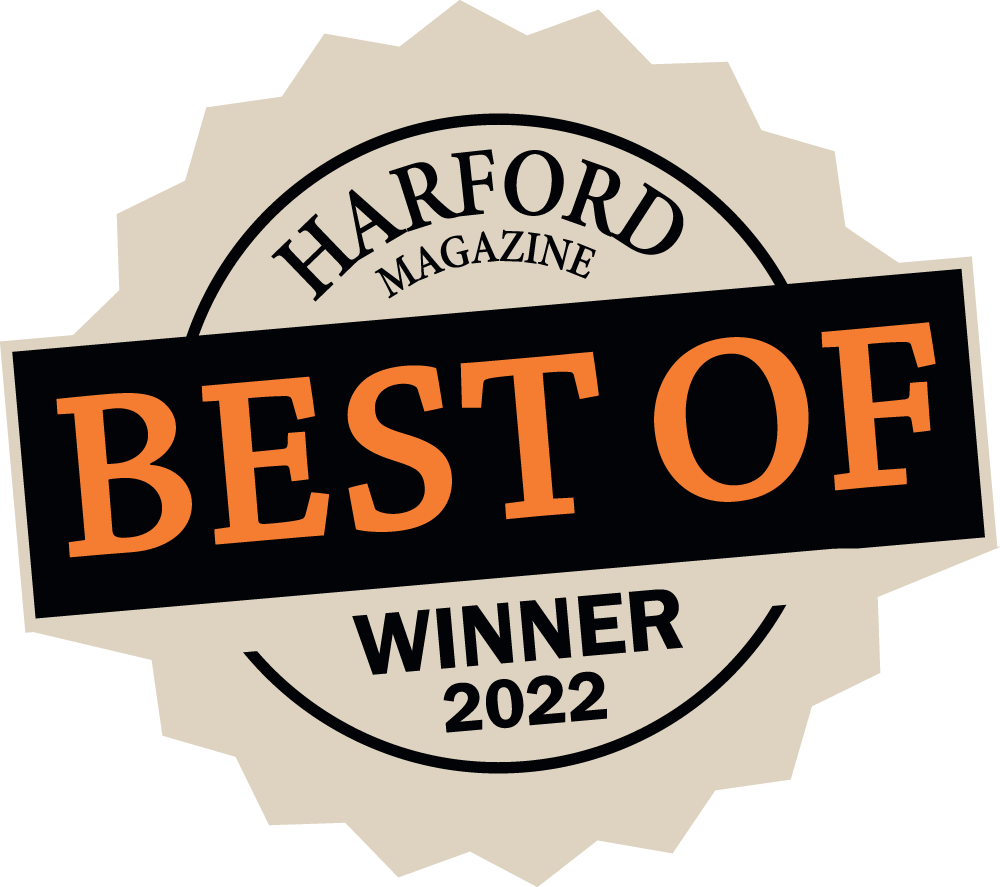 For the seventh consecutive year in a row, Dr. Godwin was honored to be named Harford County's "Best Orthodontist".
Harford Magazine's annual Best of Harford is a four-month affair. From the time the readers' poll launches in mid November to the issue's delivery in March of the following year, businesses, nonprofits and readers are abuzz in anticipation of who might take home the coveted title. This year, more than 100,000 voters selected their favorites in 84 categories, honoring the local places, personalities and organizations that shape the Harford County community.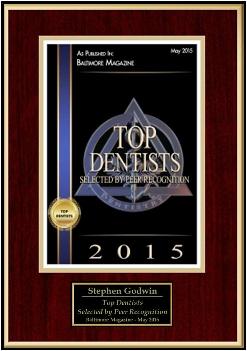 Dr. Godwin was also recognized by Baltimore Magazine in its selection of "Top Dentists" for 2015. Annually, Baltimore Magazine surveys more than 2,000 dentists in Baltimore and the five surrounding counties to find out where they would send a member of their own family for orthodontic treatment. The dentists who got the most nods from their peers are the one who made Baltimore Magazine's 2015 Top Dentists list.

Dr. Godwin was honored to be nominated by his peers as one of Harford County's top orthodontists for the sixth consecutive year.