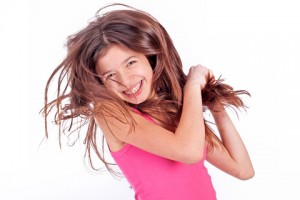 During your initial consultation, Dr. Godwin will map out a specific treatment plan for you which includes a timeline of when we expect to complete your treatment.  Like most types of health care, patient cooperation is key in determining the length of treatment and the quality of the outcome.
Creating A Healthy Smile Requires Team Effort & You Are The Key Player
Luckily there are things you can do to ensure that your treatment wraps up in a timely manner and that you have an amazing, healthy smile when braces are removed.  Here's how you can do your part:
Make sure to keep your regularly scheduled appointments. Postponing or cancelling can delay treatment;
When prescribed, make sure you are diligent about wearing your rubber bands or other appliances according to Dr. Godwin's guidelines;
Avoid damage to your braces and teeth by wearing a mouthguard during all sports activities;
Steer clear of sticky, chewy or hard foods that can lead to broken brackets and loose wires. Damage to your braces often cause delays in treatment;
Keep teeth and gums healthy by brushing and flossing daily, and don't forget to visit your general dentist twice a year for regular dental cleanings;
Stay away from sugary and acidic drinks that weaken tooth enamel. Soft drinks, fruit drinks and sports drinks contain acid. This acid pulls calcium out of the enamel, dissolves tooth enamel, and causes a process called decalcification. Once enamel is lost, it does not come back - it's permanent!
If you remember to follow these guidelines, you'll be on your way to the dazzling, healthy smile you've always wanted. As for us, out team at Bel Air Orthodontics will do our part to move your orthodontic treatment along efficiently. If you have any questions about your treatment or your responsibilities in care, please feel free to ask.
Leave a Reply