Our team is truly top notch! We strive to make our patients feel special at every visit. Our goal is to give each patient friendly and personalized attention, and every effort is made to attend to your needs in a caring and timely manner. Though we take our work very seriously, we pride ourselves on creating a fun and upbeat atmosphere for everyone. We invite you to come in and see how much fun orthodontics can be! When you become a patient in our office, you become a part of our Bel Air Orthodontics family.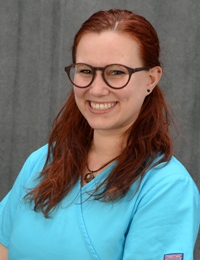 Katie Mongan
Hi, I'm Katie! As a certified orthodontic assistant, I'm part of the clinical team that will help create your new smile. I assist Dr. Godwin with patient care, perform lab work, and do whatever I can to keep patients smiling. There is never a dull moment in our office. We are always trying to make things fun and interesting, and I get to learn something new every day. I believe that a beautiful smile can be life changing, and I'm proud to be part of a team that creates amazing smiles every day. I enjoy outdoor activities such as kayaking and hiking. Caring for animals is a big part of my life as well.
---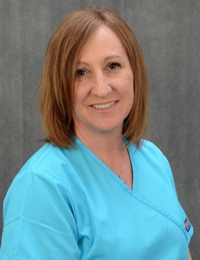 Colleen Licata
Hello, my name is Colleen, and I'm a certified orthodontic assistant. As part of the clinical team, I assist Dr. Godwin with braces placement, diagnostic records and greeting patients. I enjoy developing professional relationships with patients by keeping up with current events and taking an interest in their favorite things and activities in their lives. At home, I have one daughter who is the joy of my life! In my spare time, I love shopping, exercising and spending time with my daughter.
---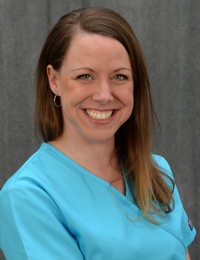 Brandi DeMarr
Welcome to our practice! My name is Brandi. Not only do I work as a clinical assistant, but I am also the clinical coordinator for the practice. My responsibilities include assisting Dr. Godwin with patient care and keeping our clinical and lab areas stocked and running smoothly. I love everything about my job! The best part of my job is getting to know our patients and their families. I try to make every patient feel at home. I like staying in tune with their school activities, sports events, and family life.
---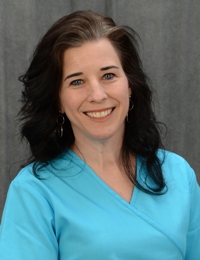 Melissa Graham
Hi there, I'm Melissa - your front desk receptionist. I'm one of the smiling faces that will greet you when you arrive at our office. I love making sure our patients feel welcome and appreciated in our practice. Our staff works together as a team to ensure that each one of our patients is satisfied from the beginning to the end of treatment. I love working with Dr. Godwin. He genuinely cares for his patients and staff. My wonderful husband, Dave, and I have three daughters and two spoiled cats. I am very involved with my church where I lead worship, chair multiple committees, and serve as a youth leader. Life is good!
---

Sara Bender
Hi there, and welcome to Bel Air Orthodontics. My name is Sara, and I am part of the clerical staff here. I am your front desk receptionist. What I love most about my job is that it doesn't feel like a job at all. My work days are always fun and exciting. My husband, Mike, and I have two growing boys, Ethan and Liam, who keep us super busy with soccer and lacrosse. In my spare itme when I am not cheering on my kids on the sideline, I enjoy yoga, quiet time, date nights, and spending time with friends and family.
---
Helen Godwin
Hello and welcome to our practice - my name is Helen! I am a financial coordinator for our office, and I help our patients through some of the paperwork that comes before treatment. I answer insurance questions and assist patients and their families with financial arrangements. The best part of my job is helping make a patient's treatment experience a pleasant one. I am married with two sons and four wonderful grandchildren! I sing in my church choir, including the Living Christmas Tree, and work in our church food pantry. I also enjoy boating, hiking, and spending time with my family.
---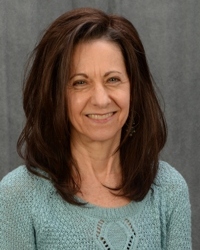 Sherry Dillinger
Hi, I'm Sherry. As the professional relations coordinator, I work behind the scenes and coordinate fun activities such as our Teamwork, Tokens and Treasures Program, our Cavity Busters Club and fun monthly contests. I also oversee community events and sponsorships such as our Dental Education Program offered to elementary schools throughout Harford County. I enjoy seeing the smiles on the faces of our patients, so I try to make their treatment fun from beginning to end! Although my favorite pastime is playing with my grandchildren, I also love hiking, gardening, and spending time with family and friends.