Summer's in full swing and it's hot! With temperatures in the 90's and humidity over 70 percent, it's no wonder that everyone is looking for some fun ways to cool off. Just because you are in braces doesn't mean you can't enjoy delicious summer treats – it just means you have to make sure they are braces friendly. The team at Bel Air Orthodontics gathered three delicious and simple recipes that are easy on your braces and taste delicious too!
Energy Boost Fruit Smoothie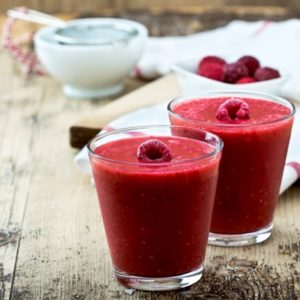 This delicious fruit smoothie is a great summer snack because it's refreshing, full of fruit and is super easy to make. The blended texture will be easy on your braces and your taste buds will be sure to thank you. Switch up the ingredients and experiment with different fruits or even try adding yogurt. You can never go wrong with a fruit smoothie, especially when it's summertime! Here's what you'll need:
1 cup of pineapple, peeled and chopped
1 medium orange, peeled
1 cup raspberries
1 medium banana, peeled
1 cup almond milk (or any milk you prefer)
1 cup crushed ice
Place all ingredients into the blender and blend on medium/high until it reaches your desired consistency. Pour into glasses and enjoy!
Peach Frozen Yogurt
Want to eat something healthy and refreshing? This peach frozen yogurt is easy to make and is braces-friendly as well. You'll need these four simple ingredients:
2-3 teaspoons of honey
Juice from 1/2 of a small lemon
1 container of Vanilla Greek Yogurt (or Plain Yogurt)
16 ounces of frozen peaches
Add all ingredients to a blender and blend until smooth. THAT'S IT! You can serve it immediately like a soft serve right out of the blender or chill it in a container in the freezer and scoop it out later. You can also change it up a bit and make strawberry, pineapple, cherry or mango frozen yogurt. Combine a variety of frozen fruits and make mango-peach or strawberry peach yogurt for a refreshing summertime treat.
Key Lime Pie Bites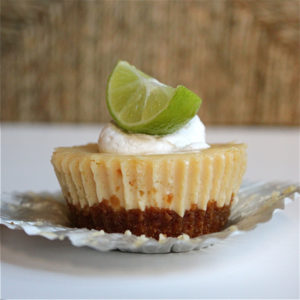 If smoothies or frozen treats aren't what you're looking for, these mini key lime pies are the perfect refreshing after dinner dessert on a hot day. Ingredients you will need are:
Crust:
1 ½ cups graham cracker crumbs
3 tablespoons melted butter
Filling:
2 eggs, separated
⅛ teaspoon salt
16 oz. cream cheese, softened
¾ cup sugar
2 tablespoons lime juice
1 tablespoon flour
Preheat the oven to 325 degrees. Line two muffin tins with cupcake papers. Mix the graham cracker crumbs with the melted butter and place one tablespoon of the mixture in each cupcake paper, pressing the mixture down. In a medium bowl, beat together egg whites and salt until stiff peaks form. Then in a large bowl, mix together cream cheese, sugar, lime juice and flour, and beat until fluffy. Add the egg yolks and mix until blended. Then, gently fold in the egg whites. Place a tablespoon of the mixture in each paper and bake for 25 minutes. Once baked, allow them to cool for 20 minutes, then refrigerate until served.
Whether you're making these refreshing treats for yourself or to take to a gathering with friends, they're sure to be a hit.  If you have a favorite braces-friendly treat you'd like to share, send us the recipe. Stay cool and have a great summer!